NIGHTSTALKER – THE RITUAL MLP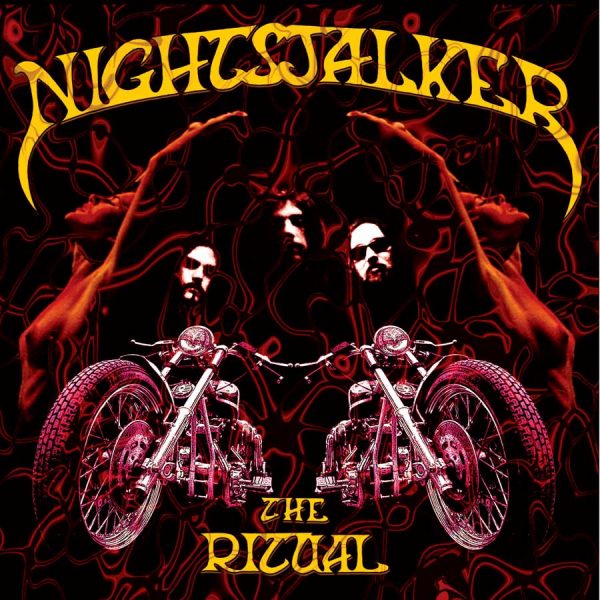 The year 2000 found Nightstalker hibernating. It had already been four years since "Use" -their last album thus far- and there was nothing new to add to their discography continuum. This space was filled by "The Ritual".
It contains four Nightstalker songs that were recorded during the summer of '98 and '99, plus a cover of Motorhead's "Iron horse". A twenty-seven minute long mixture of Psychedelia, Stoner and Punk.
Mastered anew by the band themselves, this vinyl release will be accompanied by an album insert containing the lyrics to the songs. A brand new addition which can't be found on the original CD version.
An edition of 200 red coloured and 300 black coloured vinyl records. First time on vinyl!
Tracklist : Galactic revolution / Hide your sun / Never know (Supersonic) / Missing link / Iron horse (Born to lose)
"The ritual" line up: Argy (Vocals & drums), Andreas (Bass), Harry (Guitars)
Check out more Nightstalker releases: Just a burn LP, Dead rock commandos LP, Side FX MLP.