DEUS EX MACHINA – THE SOUND OF LIBERATION LP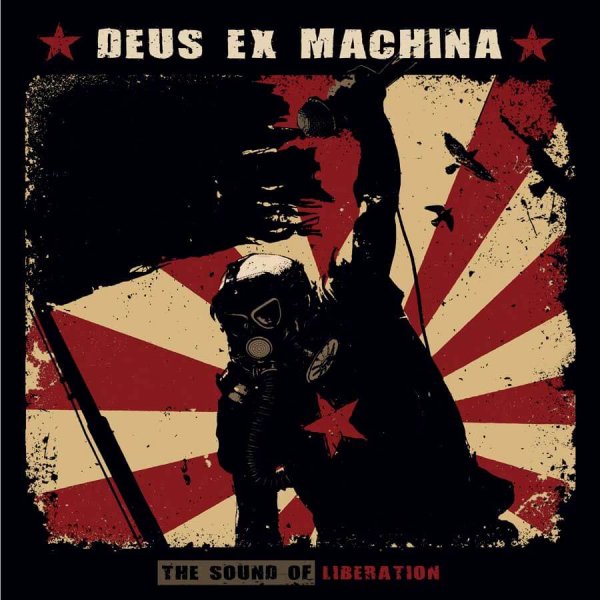 Deus Ex Machina are the exception that proves the rule that applies to the Greek Independent Scene which says that only a few, very few, manage to sustain seamless continuity over time. Since 1989 when they got together for the first time, they have in various ways stated their presence. And Deus Ex Machina have always been there.
Ten years after the release of their latest full length album titled the "Signs", they recorded "The sound of liberation".
Let's avoid clichés about how appropriately suited to the times the title is or isn't, simply because it is the author's opinion that it's not as if we have ever indeed experienced freedom in Greece (or the world for that matter), and suddenly lost it during the last three years. Deus Ex Machina wrote ten songs against the Powers that be and all kinds of Authoritarianism in direct response to what our globally shared social environment encompasses.
Jello Biafra via an excerpt from one of his speeches opens the Album which closes with a small portion of a speech given by Zapatistas' Subcomantade Marcos.
"The sound of liberation" is out in the following formats:
300 brown colored LP's which will also contain a CD in a paper sleeve (wallet) all inside a fully printed album cover. Sold out!
400 black colored LP's
Tracklist : Intro / Wired / Crime / Running / The sound of liberation / Deeper / Working man / Too late / One step back / Rise like the sun / Life is dead / Outro