THE KARAMAZOV PROJECT – OUT OF THE WOODWORK LP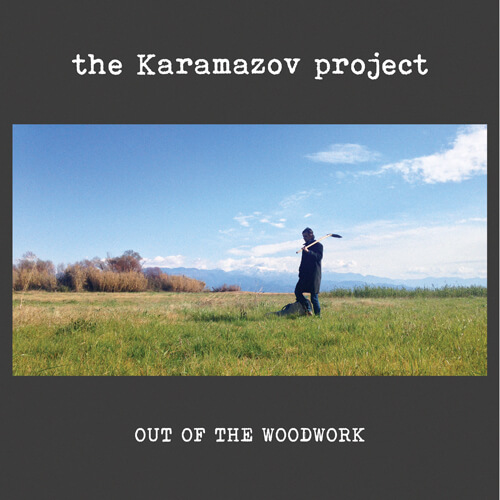 The Karamazov Project is a creation of the newcoming, at least in discography, songwriter Panos Pantazopoulos. Inspired by the utopian and for that, uninterrupted effort of seeking the path of humanity towards itself, towards the rational,  as it is presented in "The Brothers Karamazov" of Dostoyevsky, and in "A glimpse into Chaos" by Hermann Hesse.
He is the one responsible for the music, lyrics, vocals and is also playing the guitar. At 2014 he records two of his songs in Thessaloniki and releases them in an online form the next year. At 2015 completes his first album, "Out of the Woodwork". A dive in a vast landscape, somewhere in the south of the United States, full of tension, distorded and heavy rhythm 'n' blues. Eight compositions – short stories about life, death, love. Following the footsteps of Townes Van Zandt, Bruce Spingsteen, Johnny Cash, Jeffrey Lee Pierce, David Eugene Edwards (16 Horsepower – Wovenhand).
The music band  who will accompany him in live appearances to promote the album are: Philippos Lirintzis on drums, George Dimitrakopoulos on electric guitar and George Manesiotis on bass. Something that will happen for the first time, because so far he was appearing only as a solo artist opening concerts not only for greek bands but also for  important artists such as Steve Wynn (Dream Syndicate), Dan Stuart (Green on Red) and Sivert Høyem (Madrugada).
200 copies of black vinyl.