NIGHTSTALKER – DEAD ROCK COMMANDOS LP / BOX / CD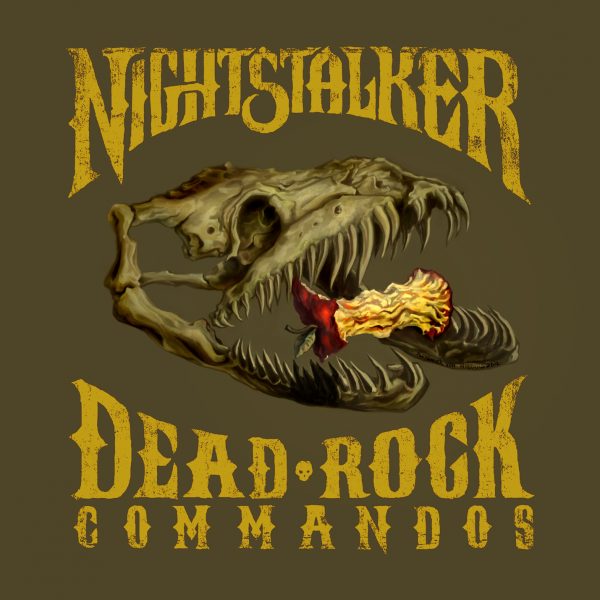 Don't try to label Nightstalker, it only makes them mad. Over the years they've been saddled with every label under the sun. In the 90's it was grunge… Then it was Stoner Rock… And never try to call them a 'Greek Rock act' either. They play Rock music, plain and simple, and have been doing so to rave reviews for the past three decades.
"Dead rock commandos" is another album worth of raw rock 'n roll simplicity, filled with stunning riffs and electric haze. More heavy sounds, groovy rhythms and intense bass playing all merging with the power of Argy's vocals, which is the secret to the music of Nightstalker that has kept the band going for more than 30 years and made them one of the most important bands in the history of the European Hard Rock scene.
3rd press (2023):
Clear LP. Limited edition of 200 copies. Heavy 150 gr vinyl, gatefold cover, including photos and lyrics.
Digipack CD. Limited edition of 100 copies, signed by the band.
2nd press (2022):
Box Set (140 copies) – Sold out!
Yellow LP (250 copies) – Sold out!
Dark Green LP (350 copies) – Sold out!
1st press (2014):
Gold LP (200 copies) – Sold out!
Black LP (300 copies) – Sold out!
Check out more Nightstalker releases: The Ritual MLP, Just a burn LP, Side FX MLP.