LOLAMA DYO – AKTINOGRAFIA CD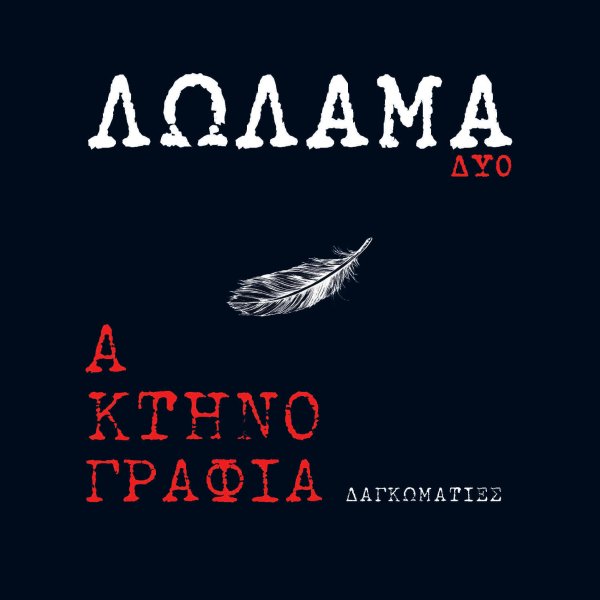 Lolama Dyo formed in Thessaloniki, Greece in 2012. The group consists of the two founding members of Lolama, a rather eccentric post-punk/rock band that was active mainly back in the mid 1990's. Christos Tziokos is on vocals along with Stelios Emmanouilidis playing the guitar and the lute. In 2014 they released their first LP titled Shedon Etimoropa ("Almost crumbling") from Labyrinth of Thoughts Records.
After 15 years of radio-silence, Lolama Two is the natural continuation that stems from Lolama. Their new record titled as Aktinografia ("The x-ray of the beast" or "Beastography") is a theme-based album. The lyrics of the 8+1 tracks were taken and set to music based on the latest title-themed book by the group singer Christos Tziokos. The album consists of eight tracks corresponding to eight beast x-rays titled as different animals pondering how a human being can be transformed into a beast, spreading its violence and misery all around; including a poem turned song by Giorgos Giannopoulos, contemplating "What is love?".
Their music was never fit to be classed in a specific genre, even around their first performances with Lolama back when they began. Their sound has distinct characteristics borrowing musical elements from a range of genres such as eastern, byzantine, ethnic, punk rock, jazz and even disco, resulting in something seemingly absurd as their lyrics suggest: Lunacy; now post-Lunacy! Branded as rather gentle and raw at the same time they showcase their dystopian character allowing but a tiny amount of light to enter through their open cracks.
Bambinos, the newest member and latest addition to the band, was in charge of producing and mastering the album. Thanasis Tsitsaris played the cello, Elsa Mitsa the violin and Evaggelia Argyropoulou the trumpet. Last but not least, Penny Tombri, the voice of the radio show: Iliko oniron ("The matter of Dreams"), delivered the narration.
Tracklist:
·       Poulia – Metanastes ("Birds – Immigrants")
·       Petalouda ("Butterfy")
·       Aktinografia ("x-ray of the beast")
·       To skili tragouda ("The dog that sings")
·       Psari ("Fish")
·       I pallousa kardia ("The beating heart")
·       Kardia ("Heart")
·       Giro mou aktinografies ("Beast x-rays all around me ")
·       Ti ine i agapi ("What is love?")
*Poetry: Giorgos Giannopoulos, Logia thanatou kai agapis, ("Words of death and love") Eneken publications.
Strictly limited edition of 100 numbered CD copies.
Check also: Lolama Dyo – Shedon Etimoropa LP.