EXARSIS – NEW WAR ORDER LP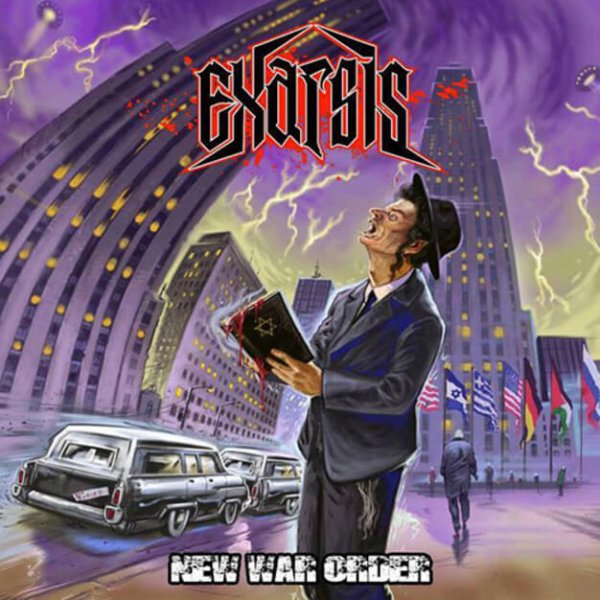 The Return Of Thrash Metal! Classic Old School Thrash Metal seems to be experiencing its renaissance these days. The Greeks of Exarsis, however, are among the representatives of the genre who have kept the flag of Thrash Metal up even in times when it seemed far less popular in public perception. Since their 2010 demo, the guys are on the road with bands such as Suicide Silence, Fueled By Fire, Anthrax, Judas Priest, Onslaught and Artillery.
With their 4th album "New War Order", Exarsis release an album, which lets every Thrash Metal Maniac click his tongue. The Greeks do not stingy with neckbreaker riffs and dizzying solos, which should lead every fan of this genre to create some space in his record collection between Overkill, Nuclear Assault, Vio-Lence and Anthrax. "New War Order" was recorded at the D Studios in Athens and mixed and mastered by Mike Karpathiou.
2 limited and numbered vinyl editions: 220 copies on black vinyl and 300 copies on purple.
Including an exclusive LP track as bonus: "All guns blazing" cover by Judas Priest.