NEGATIVE STANCE – PUNKOLOGY 1988-2012 LP+CD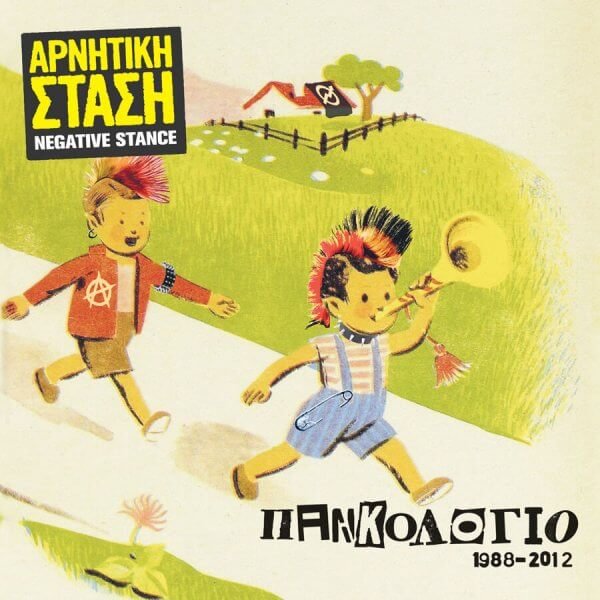 Negative Stance were one of the most influential bands of the Greek hardcore punk scene between 1988 and 1993. Their distorted sound was at times reminiscent of bands such as Wipers, Black Sabbath and Suicidal Tendencies, but these heterogeneous elements were creatively and distinctively molded together. Their excellent lyrics ignored the usual punk norms, touched upon various aspects of a dystopian society and remain relevant even nowadays.
On September 8, 2021, Labyrinth of Thoughts will proudly release Punkology 1988-2012, a special edition vinyl LP-anthology containing all the songs of their "Love is our strongest weapon" split-LP with Kismet H.C. and their "Angels of Deceit" album. The record will come with a bonus CD containing previously unreleased, rare and live tracks from various periods of the band's history, as well as a 4-page insert with lyrics, photos and texts. This special edition will be limited to 500 copies.
Mastering – Sound Restoration: Nikos Stylidis

Artwork: Parisko (https://pariskoutsikos.gr/)
LP tracklist:
Love is our strongest weapon (1990)
Introduction

You don't exist

Nights

Self-censorship

No more fear of your feelings

You are my hell

Parallel monologues

Experiments

The myth of authority
Angels of deceit (1993)
My dreams are your nightmares

Desert

Self-censorship

Pandora's box

Instrumental

Angels of deceit

Fall

Ode to the deaf gods

Cerci's servants

No more fear of your feelings
Bonus CD tracklist:
Spectators of decadence 7'' (1993)
Unreleased recordings (1991)
Pandora's box

Words of wisdom (instrumental)

Experiments
Live reunion at An club (2012)
No more fear of your feelings

Angels of deceit

You don't exist

Ode to the deaf gods

Fall

My dreams are your nightmares
Live at Villa Amalias (1991)
Self-censorship

The myth of authority
Live at Ioannina (1992)
Live at Thessaloniki (1990)
Sacrifice*

Negative Stance*
Demo (1988)
Wherever authority rules *

I will not die for you*
* previously unreleased tracks