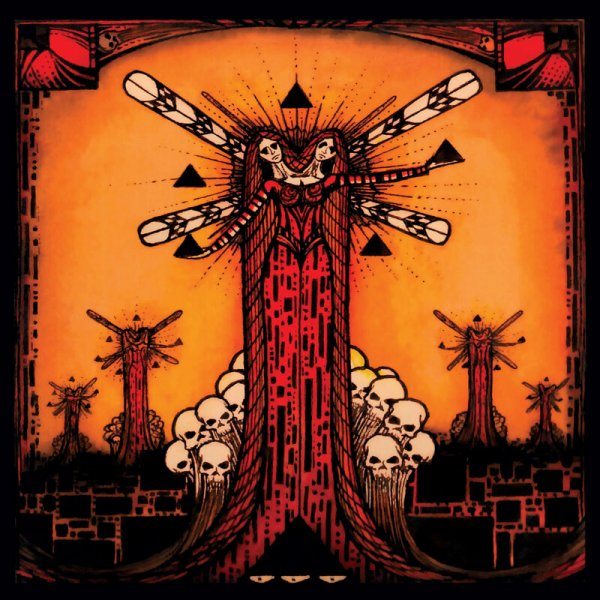 Black Pyramid play doom with the rumbling down-tuned tones of stoner metal gods, but with the epic arrangements of old school metal and doom acts. Add to the sonic brew perfectly executed forays into vintage psych and progressive rock, along with the apocalyptic lyrical ravings about war, the occult, and general alienation, and you've got an accurate picture of what the band is all about.
Labyrinth of Thoughts records are reissuing the band's self-titled album, a true gem of the metal scene which has been out of print and unavailable for many years now. It was originally released via MeteorCity in 2009.
In 2 limited vinyl editions:
100 neon orange copies. (Exclusively available via  Labyrinth of Thoughts Store & Black Pyramid's Bandcamp page).

200 brown copies.
Both editions are numbered and include vinyl bonus track "Macedonia".
Release date: February 12th 2021.
Tracklist: 1….And The Gods Made War / 2. Visions of Gehenna / 3. Mirror Messiah / 4. No Life King / 5. Celephais / 6. Macedonia / 7. Twilight Grave / 8. The Worm Ouroboros / 9. The Cauldron Born / 10. Wintermute
Contact the band: Black Pyramid Facebook page