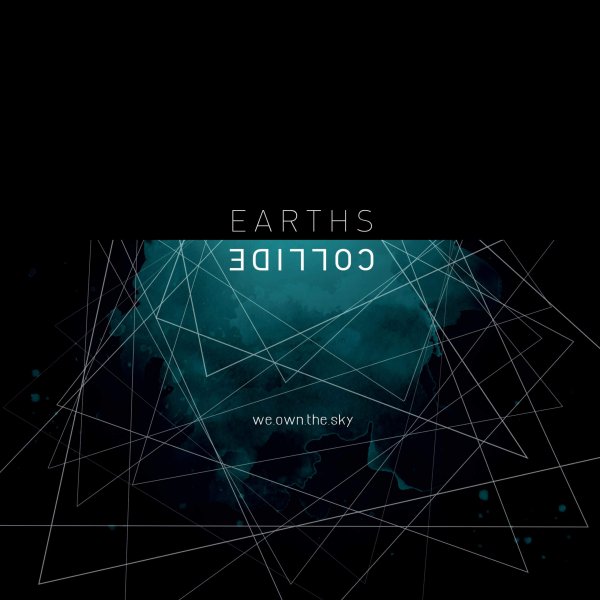 Greek instrumental post rock / metallers we.own.the.sky get back in the game with a noteworthy debut full length album "Earths collide" of high quality and great songwriting, following its critically acclaimed predecessor "The Glass / Nails" EP which was released in 2013, meeting with great critical appraise in international underground circles. Mellow, addictive melodies and sometimes-smooth-sometimes-chaotic guitar effects mix up with each other and get embraced by a mostly minimal but powerful rhythm section and enhanced by extra elements from acoustic guitars to electrocnic beats, resulting in 7 powerful, memorable songs (and an intro) with a structure so tight and mature that keeps you from thinking that "Earths collide" is a debut album.
The slick but rocking sound production of Alex Ketenjian, having gotten empowered by the mastering from legendary engineer Jens Bogren (Opeth, Katatonia, Leprous etc.) is the extra element needed for an extraordinary debut full length album that will be praised and discussed for a very long time. we.own.the.sky is the newfound power of the European post rock / metal scene and "Earths Collide is is the next logical step for a band that seeks constant evolution, ignoring any restraints posed by music norms and genres. The album's cover artwork was designed by Christina Charistou.
Limited edition of 300 copies, on 150gr vinyl. Plus 4 pages insert.
TRACKLIST
1. УВБ-76 2. Transmissions of Static 3. Muzzle 4. Penny For Your Thoughts 5. 22 Halo 6. Parasitic 7. yodatrainschewbacca 8. Retrospect